True Growth and Self Development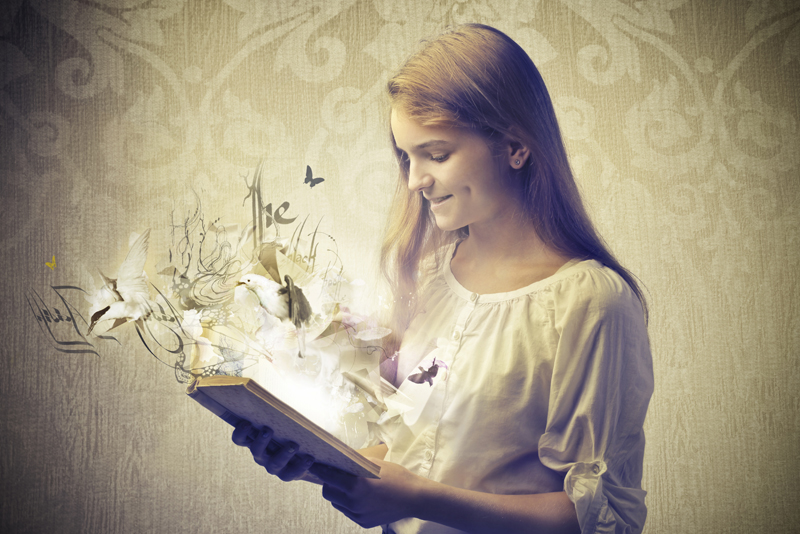 'True Growth' is a powerful driving force within humans. At first, growth is physical, taking you from newborn to adulthood. This self development article refers to 'true growth' or the growth of mind and consciousness. Do you know why it drives you and why it is so important?
Your Inner Core
Your inner core is who you truly are deep inside. If you were stripped of all possessions, achievements, awards, status, friends, and family, what is left behind is the REAL you.
Your life experiences bring your core values to the fore, e.g., your confidence, dishonesty, love, jealousy, generosity, prejudices, etc. True growth is the development of this inner core to achieve what you truly want (happiness, success, etc). Its essence is working on the potential you already have within you.
True Growth versus Artificial Growth
As you 'grow' you realise that success and true happiness are not about attaining material possessions or attracting certain people towards you as these are all temporary. Physical objects and personal relationships can disappear in a flash at any time. That is 'artificial growth'. What is permanent is your inner core and developing this is 'true growth'.
In life you face many fears, reveal truths, experience new loves, and encounter huge challenges. Whatever life throws at you, whether you see these experiences as good or bad, each one gives you the opportunity to develop your inner core and grow in the direction YOU choose.
This is very personal to you, e.g., a musician may work on their fear of performing in public but a burglar may want to develop their confidence in breaking into homes faster! Whether you use self development tools to build up your strengths or to focus on your weaknesses, what most people truly want is peace of mind (no guilt, no regrets, no fears, etc).
Self Development steps to True Growth
True growth is about developing your inner core so that it takes you closer to what you want. Most people do not realise (or believe) that they have the power to change their life at any time. You never have to stay in a rut or simply exist rather than truly enjoy life.
Once you realise this you can start working on all the fears and obstacles in the way. This is where self development comes in. Self development tools give you a roadmap to true growth, helping to prevent you from taking the wrong paths and getting lost.
Two of the most powerful aspects of self development, personal growth, personal development, and self growth are self discovery and self empowerment. Self development tools get you on that road of self discovery and self empowerment. Then how fast you grow, and in what direction, are totally down to you. The first step is deciding exactly what you want to do with your life.
Concentrate on your Passions
How do you figure out what you really want in life? This is where your passions come in as they drive you to achieve and to have success - but only if your passions are yours and not those of the people around you.
Many people strive all their life for money, fame, and power. However, because these are ego-based activities, when you achieve them you are still not content. Do you really have to have a more expensive car or a larger following of fans? The knack is being happy with what you want deep inside and not with what you think other people expect you to have.
For example, you may have trained for years to join a particular profession because of family expectations or continuing traditions. But if you are happiest running a small flower shop, why waste time and energy on things that you are not passionate about? If you do what you love, the money will follow.
So how do you find your passions? Very simple - ask yourself this question. If you had a particular goal but could not tell anyone about it, would you still be excited to achieve it? If your answer is "yes" you are on the right path. The key is to do what is really meaningful to you and makes you genuinely happy and contented to your core.
What True Growth offers
Various self and personal development tools can help to develop your inner core. This journey to true happiness and peace of mind (contentment) will take you closer to:
* Feeling more empowered
* Being more humble with less ego
* Having the courage when you need it
* Being totally comfortable with yourself
* Resurrecting the curiosity you had as a child
* Being able to accept praise and shame in the same way
* Understanding the importance of gratitude and sharing
* Cherishing things for the short time you may have them
* Realising that everything you do has an impact on someone
* Not becoming stagnant - the feeling of 'not going anywhere'
* Appreciating the value of individuals and communities around you
* Being able to hear your body guide you - understanding your gut feelings
* Being more patient, compassionate, and understanding of the world around you
* Attaining a peace of mind (contentment) that is unaffected by life's ups and downs
True Growth and Self Development - Summary
This self development article on true growth offers insight into how this differs from artificial growth and why it is critical, when seeking happiness and success, to develop your inner core first.
To receive further articles do visit the 'FREE Self Development Newsletter' link below. For my Background, Passions, and why I write articles like these, see:
Dr JOY Madden
You Should Also Read:
Dr JOY Madden
FREE Self Development Newsletter
Other SELF DEVELOPMENT Articles


Related Articles
Editor's Picks Articles
Top Ten Articles
Previous Features
Site Map



Follow @WorkwithJOY
Tweet



Content copyright © 2023 by Dr JOY Madden. All rights reserved.
This content was written by Dr JOY Madden. If you wish to use this content in any manner, you need written permission. Contact Dr JOY Madden for details.